Data Science – 4D-Workshop III of the Fraunhofer Cluster of Excellence for Immune-Mediated Diseases CIMD young scientists program
On September 1st, 2020, the first virtual event of the young scientists program took place as part of the 4D workshop series of Fraunhofer CIMD.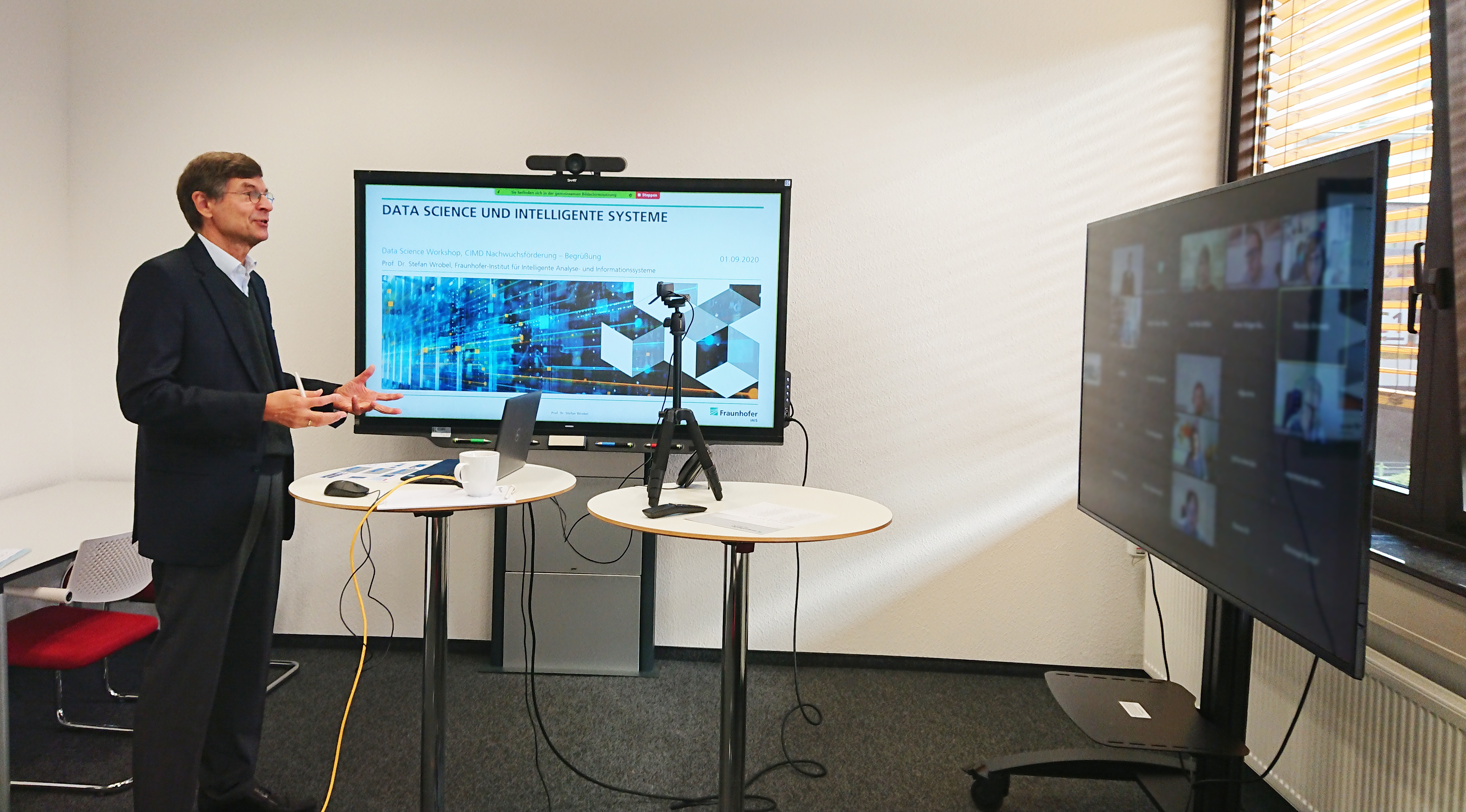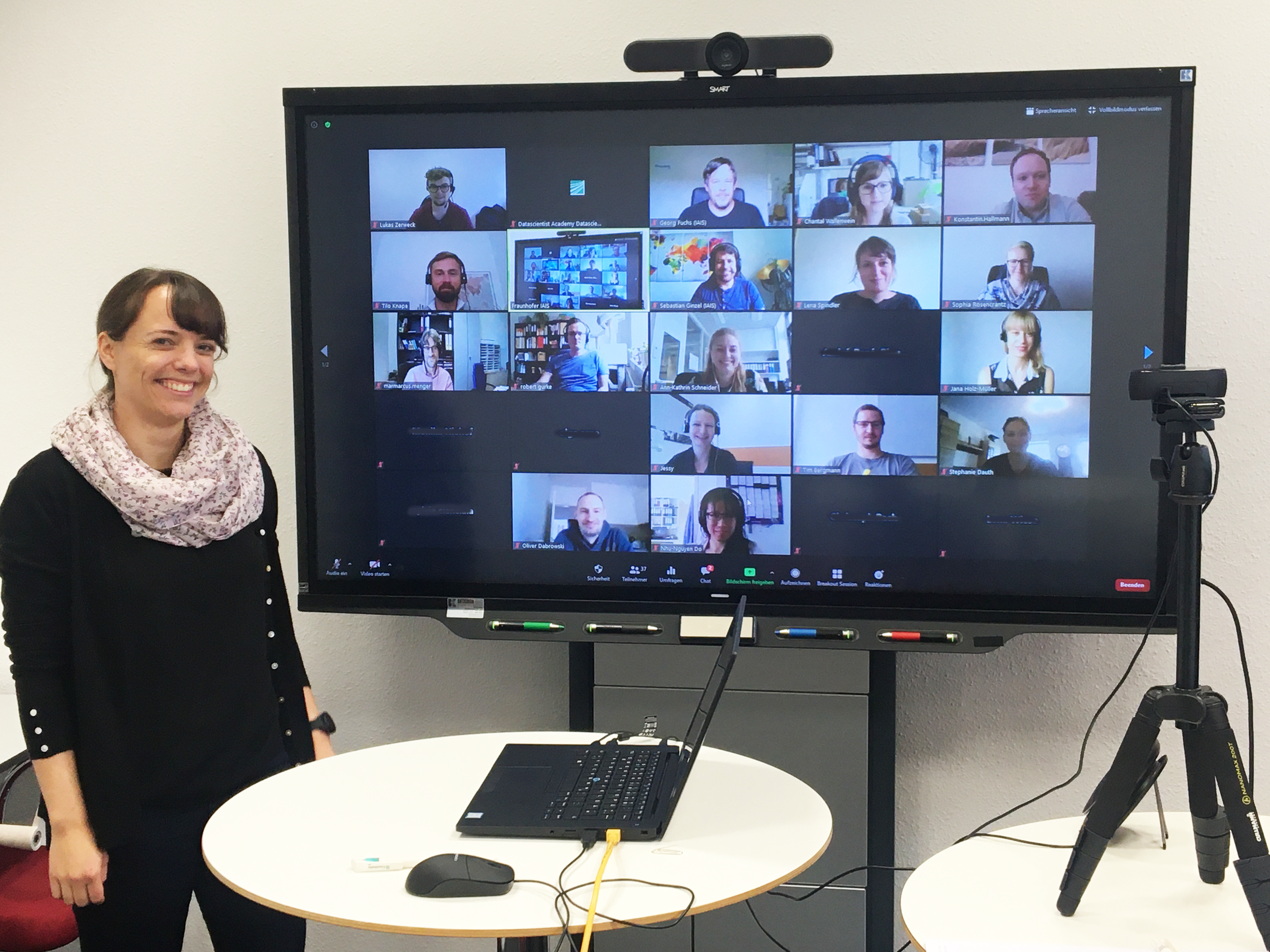 The workshop was organized and conducted by the Fraunhofer Institute for Intelligent Analysis and Information Systems IAIS through its two business units Big Data Analytics and Intelligence and Healthcare Analytics. It focused on the topics Data Science, Big Data, Machine Learning and Artificial Intelligence. The participants consisted of employees of the core institutes of the research cluster (Fraunhofer IME; ITEM and IZI) as well as other Fraunhofer institutes (Fraunhofer IGD, IAIS, IAP, FIT, IGB and IAP-CAN).
Prof. Dr. Stefan Wrobel, head of Fraunhofer IAIS and board member of Fraunhofer CIMD, opened the workshop with an exciting presentation of the field of work of Fraunhofer IAIS. Afterwards, Dr. Georg Fuchs, business unit manager Big Data Analytics and Intelligence at Fraunhofer IAIS, gave an insight into the field of artificial intelligence and the resulting potentials and challenges, accompanied by various application examples. This thematic block was concluded with a short online quiz. Raoul Blankertz, Data Scientist at Fraunhofer IAIS, gave an introduction to data analytics, especially to the standard process of data analysis and basic terms. He then went into the preparation of data in more detail. In the afternoon, there was an overview of method classes and examples of modeling, including concrete medical examples. In addition, Raoul Blankertz explained methods for evaluating analyses. The event program was topped off with a concrete data analytics implementation example in the graphical tool KNIME.
This interesting and informative event was a successful start for the switch to the online format. Thus, the Fraunhofer CIMD's young scientists program continues even in the current situation.